Our Happily Placed Students.
YOUR NAME HERE
Call 09830662770
Santosh Paramanick
Dreamztech Solutions
Tapamay Ghosh
Sipl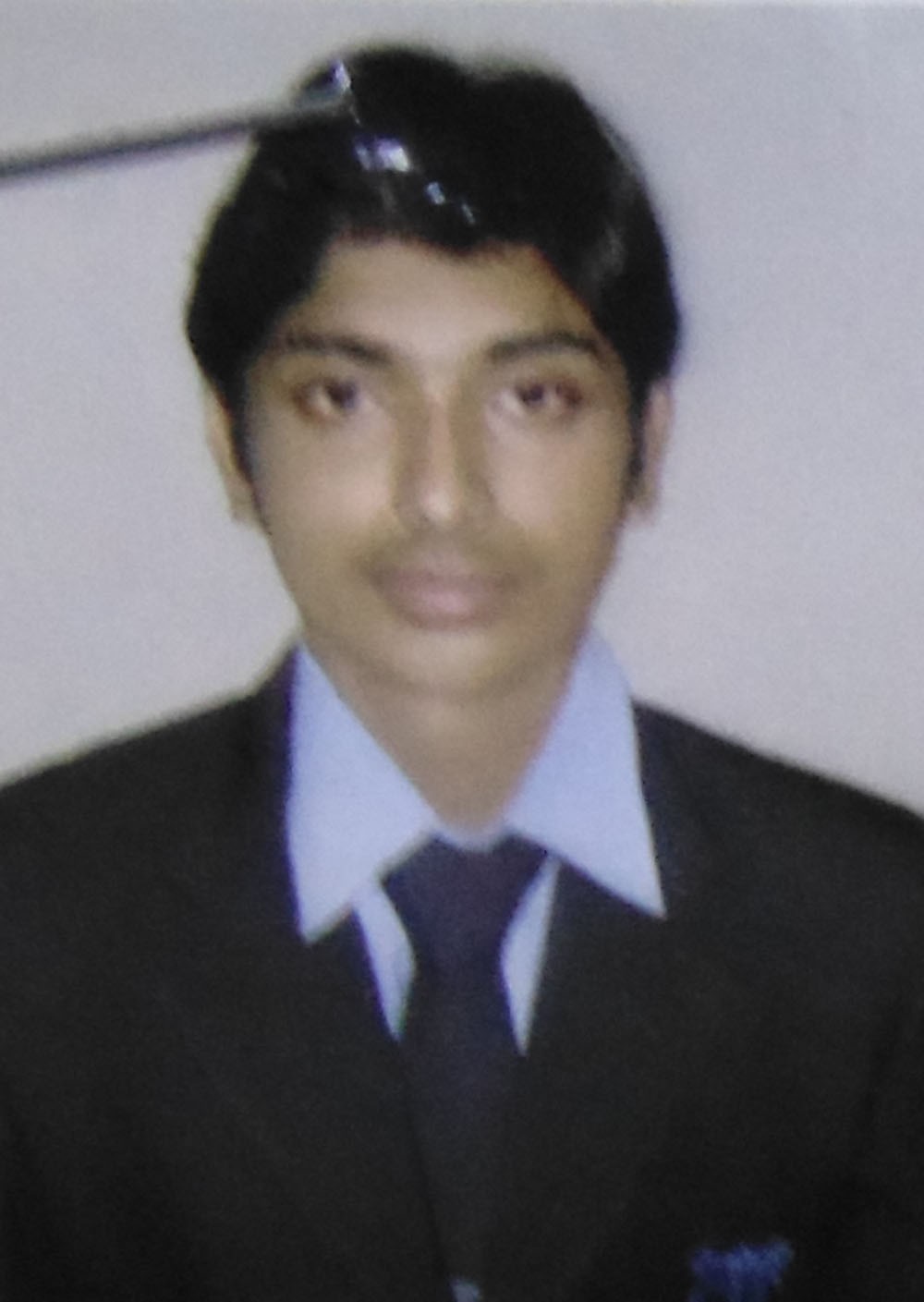 Avisek Saha
Dreamztech technologies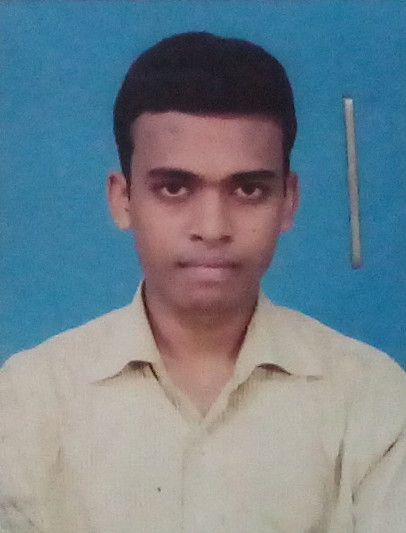 Arnab Jana
Comval

First Time in India! - Join Course, Get Job, Pay Later - UNBELIEVABLE!

Our Job Guaranteed MVT - PHP Course is the most advanced in India. There are two options for payments.
1. Make Payments before placements and get a bond from us with Job Guarantee. Get Discount on Course Fee too!
2. Give us a bond and make payments after getting a job.

See video by our founder below on why he decided to take this incredible step:

PHP programmers now get very good salaries in Kolkata as this city has become the hub of the best PHP Companies. When we had started PHP training in 2004, only 4-5 companies were there. Today, there are more than 300 companies in PHP in Kolkata and we being the oldest, are their most preferred partner. Our certificate is the most valued in India. Search for "PHP Certification in India" on Google and you will know our certificate is the best.

Job is 100% Guaranteed, and you will get a 12 day trial before you make the payment - the only institute in India which is offering this feature. Details are given below.
Important: If you are a Fresher who is looking for a job in the IT Industry, you Absolutely MUST watch this video below.

---
The MVT(Maximum Vacancy Technologies) Course is designed on the current industry requirements. At present, there is huge demand for web programmers in the domain of PHP /MySQL. While the salaries may be a little low for average developers, our students get the best salaries as they have the most advanced knowledge. While other institutes are teaching PHP 4 and 5, we have already started PHP 7.
Duration : 3.5 Months. Classes are held daily, 3 hours a day.
Course Fees : Rs.22,000. (After 26% Discount for registrations in Mar , 2018)
Job : Job 100% Guaranteed .
Prerequisites : Basic knowledge of programming ( C, C++ or Java ).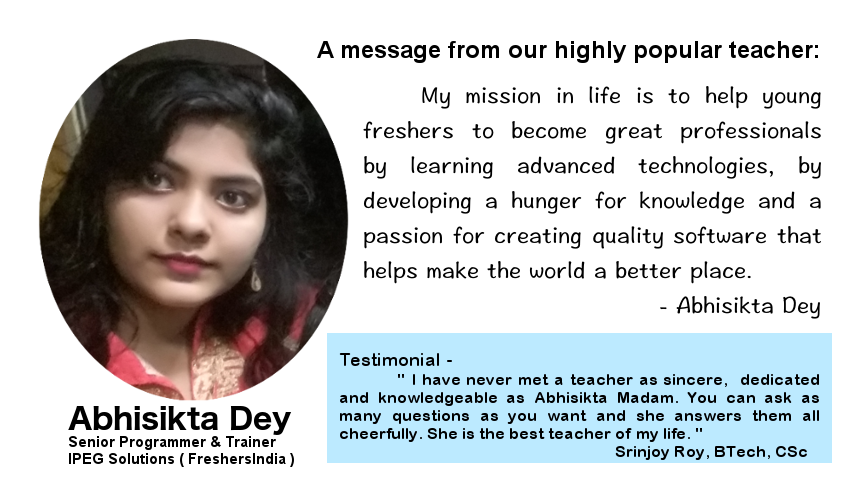 We have the most advanced course in PHP all over India. Learn 2 Frameworks, Laravel, Yii Framework with WordPress and Joomla.
Do you know how we are the ONLY institute in India to give a court paper Job Guarantee? It is because of the Secret Syllabus developed by Nikhil Narayan which is provided extra in the MVT Course, free of consultancy. Sorry, more details cannot be given.
• PHP programming fundamentals.
• Strings functions..
• Array functions..
• HTML/CSS & forms.
• File handling in PHP.
• Email handling in PHP.
• Object oriented PHP.
• Session handling.
• Cookies.
• MySQL basics.

• Extended PHP.
• OOPS in PHP 5.
• Exception handling in PHP 5.
• XML / SOAP.
• CURL.
• Socket Programming in PHP.
• ODBC, Using PHP With Oracle, SQL Server.
• Web application performance.
• Template engine.

• Internationalization.
• AJAX.
• ECommerce.
• Shopping Cart.
• Paging, Thumbnails, ODBC, Smarty.
• Joomla, Wordpress, OScommerce, Gallery.
• Types of projects, Parts of project, Project Structure.
• Secrets to success: Special self improvement sessions.
• S.E.O.

Recently, four new Modules have been added to our MVT Course. The Laravel Framework, Yii FrameWork, MySQLi, Magento and the Very Important - PHP 7. No other institute in India has as advanced a course as ours. From 2017, we have added the top PHP FrameWork, ZEND Framework also in our MVT Course for no extra price.
Special Discounts!. Get 26% Off on our MVT PHP Course Only till 13-Mar-2018 Register before the prices increase back. Price of MVT Course = Rs.30000
Rs.22000.

Part 2. Live Projects:
To ensure complete learning of PHP and the related technologies, the course includes working on Live projects. No extra charges for this, it is part of the course itself. IPEG Solutions Software cell specializes in the PHP technology. Here are some of our projects done by our students:
•
http://elitereviews.net/new/
: Done by our Student Sonia Dey.
•
http://www.vp-medical.com
: Done by our Student Prasenjit Ghosh.
•
http://indiwood.com/
: Done by our Student Amit Kumar.
•
http://www.clipeze.com/
: Done by our Student Gautam Kumar .
•
http://nursebuilders.net/
: Done by our Student Pritam Dutta.
And Many More...
Part 3. Placements:
We are the first PHP Institute of India, we started in 2004. As a result, our old year experienced students are now project managers in best PHP companies. We have the best reference network and all PHP companies of Kolkata hire from us. We have 100% placement record since 2004. Job Guarantee is provided in written Before you make the payments.
Sudhanshu says
" I was the topper of my college but could not get a job because of no placements. I joined a very big institute for learning Advanced web development. Things went well for the first two weeks, the teacher was friendly and had good communication skills. However, as soon as the basics easy topics were over, they started avoiding the tough concepts. When I asked them to teach the advanced topics, they started to teach me that you know what is the most important skill to a great career? It is Politics. Later I realized that the teacher himself was a low paid poor programmer who did not understand the advanced concepts. The same thing that they do in college! I was shattered. However, luckily, I came to know about FreshersIndia from a friend. They have a detailed course, their training hours are more than double from any other institute. I learned advanced PHP, got a great job and today, I have my own software company. I suggest everybody to be very careful about their career and join institutes like FreshersIndia only. Their prices may be high, but which phone is better, a china phone or a Samsung phone? Which doctor should you go to for an operation, the cheapest one or the best one? "
Notice: Since the 2017 batches of indian students is now completing, there is a rush to join our courses. As we have limited seats, we follow the FIRST COME FIRST SERVE rule instead of marks/qualification. We recommend you to register early to avoid waiting for long periods to start the course. We start 2 batches every month and all seats are reserved before the start. Click here to register online or visit our office.
New MVT Batch starting soon...
• Payment : Rs.2000 for admission. Test our course quality by attending classes upto 30 hours ( approx 14 days ) and then decided if you want to join or not.
• Course Fees : Rs.30000 /- Pay in installments. Special discount of 26%!
Join the course in Mar , 2018 for only Rs. 22,000/. Pay in 3 installments of Rs.2000, Rs.10000, Rs.10000.
• Eligibility : Any graduate. Knowledge of programming in C required.
• Placement : 100% Guaranteed placement. We will keep sending you in unlimited number of companies until you get placed. No limit like 3 companies offered by other institutes.
• How to register: Please come to our office with 1 Copy of your CV, 2 photographs and Rs.2000. You can also register by making the payment online using a Credit/Debit card. Click here or the button below to register online.

---
SUNDAY BATCHES FOR WORKING PROFESSIONALS
•
Details
We have a 3 month, Sundays Only course on PHP for working Professionals. This is a 11 week course and the Fee is Rs. 15,000/- only. The syllabus is similar excluding frameworks. Classes are taken every Sunday from 10am to 4:30pm.
•
Course Fees :
Rs.20000 /-
Pay in installments.
Special discount of 50%!
Join the course in Mar , 2018 for only
Rs. 15,000/.
Pay in 3 installments of Rs.2000, Rs.6500, Rs.6500.
•
Eligibility :
Any graduate. Knowledge of programming in C required.
•
How to register:
Please come to our office with 1 Copy of your CV, 2 photographs and Rs.2000. You can also register by making the payment online using a Credit/Debit card. Click
here
to register online.
---
Question: Why is FreshersIndia charging 22,000/- for PHP? Other institutes charge less.
Answer:
Dear Student, We understand that you have already spent lakhs on your education and this is additional burder. You may be surprised to know, but this is a very low fee we are charging. Let me explain:
First:
This is not a PHP Course. PHP is pretty easy and you can learn PHP, MySQL, HTML, CSS, Javascript in one month only. This Course is the Most Advanced Web Development Course in India, and we teach each topic in Full details. So you also learn OOPs, Yii Framework, WordPress, Joomla, OSCommerce, Ajax, HTML5 etc.
Second:
Apart from technical training, you will also learn Personality Development, Self Improvement, IQ Improvement and Motivation/Inspiration from India's best Teacher, Nikhil Narayan.
Third:
Our duration is 3 hours per day, 5 days a week, 3.5 months which is about 210 hours. Other institutes take classes in total of about 100 hours only.
Fourth:
Teachers Quality: Our trainers are paid almost double of what the other institutes pay their teachers. The quality of our Trainers is the best.
Fifth:
Our institute is located in a multicrore building in the Posh area of Salt Lake, just 2 kilometers from Sector V where big companies like Wipro, TCS have their offices. Other institutes are not having to pay costs of such a good office.
Sixth:
If you do not like our training quality after 12-14 days of classes, you can get the entire money back. The we have Job Guarantee in court paper Before you make the Payment. No other institute in India does this.
Seventh:
If you see two people, one walking on the road and one driving a BMW, what is the difference between them? If you need a one word answer, it is EDUCATION. We NEVER compromise on the quality of Education. Our students get the BEST possible training so that they BECOME the best possible professionals they can.
Click
here
to see our placements why we are the best in PHP. We were the first to start a PHP course, as a result, Most of the highest experienced project managers in these companies are our early students. Therefore, our students get first preference when applying for jobs these companies. We have collaboration with almost all PHP companies of Kolkata that hire freshers.
---
Some companies that work on PHP
ZEND :
This is the Mother PHP company. They have several offices in US and Europe. Details
here
.
IBM :
This awesome company needs no introduction! IBM has been a key partner of Zend , having developed the PDT for Eclipse and it does a lot of work on PHP. IBM i supports PHP with Zend Core. Details
here
.
Adobe :
This multimedia giant works closly with PHP. While PHP is #1 on the internet, with most websites in the world being PHP based, Adobe is the number 1 on the design side with maximum websites designed using Photoshop. Details
here
.
Oracle :
How can the #1 database of the world not partner with the #1 website technologies? Details
here
.
SAP & Intel :
invested heavily millions of dollars in Zend. Details
here
.
Other big companies like
Yahoo
,
YouTube
,
Facebook
,
Naukri
,
Wikipedia
, etc are built on PHP.
---
Our founder, Nikhil Narayan, teaching PHP to IIT Kharagpur students. (15th March,2015) at Nalanda Academic Complex, IIT Kharagpur. He has trained IITians in 2012, 2013 and 2014 also. He has also trained CMM 5 Level companies on Advanced PHP. You will get the opportunity to be trained on important topics by him if you join this course.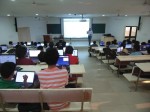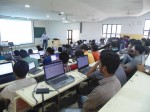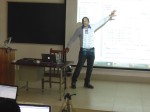 ---
| | |
| --- | --- |
| New to Kolkata - Have you never been to Kolkata before? | Read More |
City of Joy:
Welcome to the cultural capital of India. Beautiful people, Awesome food, Reasonable costs - although the humidity here often causes discomfort! A great place for students - lovely people, calm atmosphere, cheapest prices and lowest living cost.
http://en.wikipedia.org/wiki/Kolkata
Travel:
International Airport, 4 Railway stations connected to everywhere in India, Taxis, buses and Autos - Perhpas the best in Public transport in India.
Accomodation:
A gazillion options exist, from posh hotels to paying guest, hostels and messes. A typical hostel with bed + food costs about Rs.4000 a month.
Food:
Several options exist, though the lavish doses of oil in every dish will make you add a few kgs for sure. Not the best place for hardcore vegetarians, though.
Work:
The biggest software hub of north east India, almost all big software companies are here - as well as hundreds of small companies that just love to hire freshers.
Play:
Malls, Theaters, Entertainment parks - Kolkata has everything, with rates much cheaper compared to Delhi and Mumbai.

IMPORTANT - Meet us Online - Please watch this before calling our phone / visiting our office
Dear Freshers,
Many people call us and visit our office everyday to know about our courses. However, some of them have to travel very far, and some are shy and don't ask many questions. To help them and You, our founder has made this special online meeting video! Please watch this and most probably all your questions will be answered. After you have collected the important information from this video, you can visit our office!